Posted in
Biketoberfest
,
Celebrity
,
Daytona Beach
,
Entertainment
,
Florida
,
Hotels
,
Humor
,
Internet
,
Internet Video
,
Links
,
Media
,
Motorcycle Event Accommodations
,
Motorcycle Events
,
Motorcycles
,
Travel
,
Volusia County
on May 18th, 2008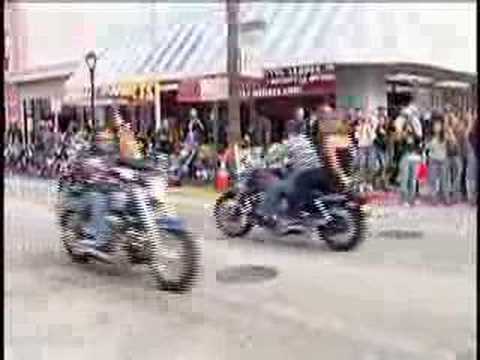 Yep, today I share with you a video of our friend The Naked Cowboy that most of the movie was filmed in Daytona Beach during Biketoberfest. The song is funny and the video shows many of the hot spots on Main Street in Daytona Beach.
Recently the Naked Cowboy filed suit against Mars the makers of M & Ms candy for using the candy in commercials with his likeness. I wish Robert Burck all the luck with the suit as to me it appears obvious that the company clearly used his icon in the commercial without his permission.
Any way, enjoy the video and don't forget to book your hotel rooms early for Biketoberfest. They are going fast this year.
Biketoberfest is not as far away as you think!

Technorati Tags: biketoberfest, video, you tube, florida, daytona beach, motorcycles, naked cowboy