I just learned of a critical situation that will be going on in Washington DC on March 17th. So critical that I have heard the call to be present in DC on that day. The call of  a group called Gathering of Eagles has brought to attention that there are anti-war protesters that wish to use the Vietnam Veterans Memorial also known as The Wall as prop in their political protest march to the Pentagon.
 I can not….. NO! I will not sit in Florida and wonder if there are enough volunteers that will show up to help protect The Wall. I will be standing with the eagles to send a message, a message that will be heard around the world.
Most important, a message that will be shown to our troops that are currently on tour and fighting with their lives on the line every day. The troops need to see that America cares about them then and now. They need to know they they are not forgotten, just as those who have already given the ultimate sacrifice are not forgotten. While the anti-war protesters from answer, code pink and other so called peace movement organizations claim they march for peace, we have seen the destruction and defacing that they have committed during past protests.
These anti-war protesters have the right to protest, but they are so very wrong if they think they will be able to approach The Wall as part of their demonstration. Leave The Wall out of it!
Gathering of Eagles, an impromptu coalition of veterans' groups, pro-military organizations and Internet activists, wants to right the wrong. "We are a non-violent, non-confrontational group. We look to defend, not attack. Our focus is guarding our memorials and their grounds," they explain. "We believe in and would give our lives for the precious freedoms found in our Constitution. We believe that our freedom of speech is one of the greatest things our country espouses, and we absolutely hold that any American citizen has the right to express his or her approval or disapproval with any policy, law or action of our nation and her government in a peaceful manner as afforded by the laws of our land."
What the Eagles will not stand for, however, are "violence, vandalism, physical or verbal assaults on our veterans, and the destruction or desecration of our memorials. By defending and honoring these sacred places, we defend and honor those whose blood gave all of us the right to speak as freely as our minds think."
Watch this video below by clicking the play button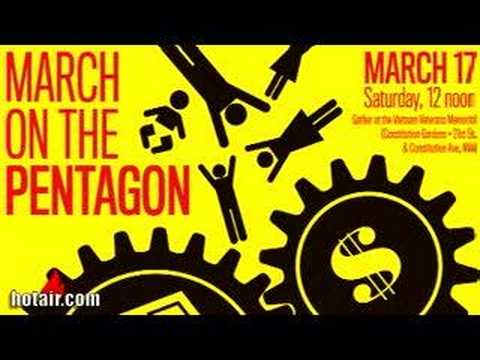 Never Forget what they did for us.
 Don't forget those who are fighting now.
The message needs to be clear that the Vietnam Memorial in Washington DC is sacred ground and there is no tolerance for political debate or abuse toward it and the honorable Americans that it represents. This can only be accomplished in numbers, strong numbers of Veterans, Friends, Family and Volunteers standing shoulder to shoulder in protection of our memorial.
What will I do? I am going to be there to help and document a very important day in American history. What can you do? Join us on March 17th in Washington DC to show we care. We care about and support the men and women that have fought in the past and we care and support those who are fighting now. If you can not make it for any reason, you can help me to make the trip. This month is a very expensive month for me as it is and finances would dictate that I not go, but I will not allow that to stop me. If you wish to help me with the added expense of travel to DC, click on the donation button to the right. Any amount is appreciated. If you are going to be in Daytona for Bike Week, hire me to do photo work of you and your motorcycle. If you can not afford to donate, help by spreading the word to your friends. Thanks for any effort you may be willing to give.
More information at www.gatheringofeagles.org
Source:
http://www.gatheringofeagles.org
http://www.smalltownveteran.net/bills_bites/2007/03/a_gathering_of_.html
Technorati Tags: anti-war, iraq, protest, veterans, vietnam, vietnam memorial, washington dc
Related Posts:
...
...
...
...
...